Chargement en cours...
Meilleurs tarifs
garantis
The cooking of "Argia" is greedy and generous, fresh seasonal products are selected from local producers.
Cuisine and Rugby...: same commitment.
Since his young age, Jean-Baptiste Barbace, nicknamed Battitte (Jean-Baptiste in Bask language) play rugby. In a first time for the Bayonne rugby club same time his studies at the cook school of Biarritz.
Then the Biarritz Olympique rugby club opened him the doors and in the same time the kitchens of Ibaia restaurant, property of Serge Blanco, the team manager.
A few years later, he joined his father in the Argia's kitchen.
Driven by a passion for this sport, he is now the captain of the Hasparren rugby team senior.
Rugby and cook : "Battitte" Barbace find the same notions of sharing, work and effort in perpetual calling into question. The desire to excel and serve others with heart and energy as incentive.

Mary, his wife and most ardent supporter, is equally passionate about this sport. She adopt the same philosophy in everyday of her life and with the same boundless energy.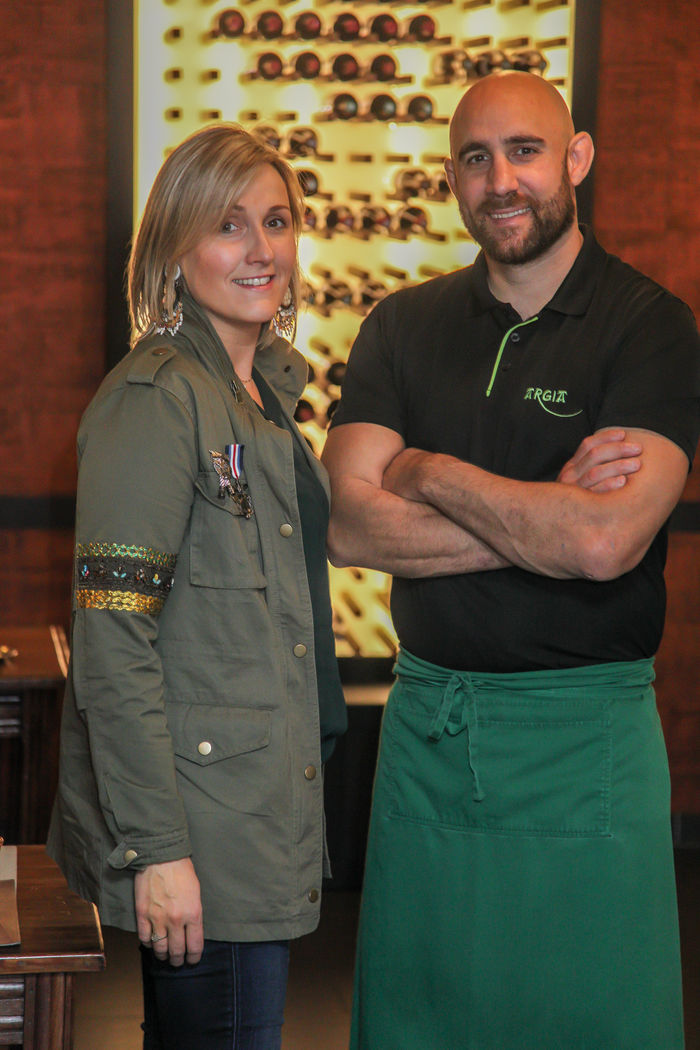 Cuisine
Une cuisine sincère et engagée.

Proposed by Jean-Baptiste Barbace, Chef and owner of Argia, and developed with a beautiful mastery of cooking and respect for the product and flavors.
Sea Side: Squid on "Plancha", Cod, Hake "Koskera" Lotte and Prawns ...
Land side: "Ris" lamb, duck breast, grilled meat Plancha, steak, ...
The restaurant menu is constantly updated according to seasonals produces.
The regional cooking is also promoted around authentic dishes, specialties of the Basque Country.